Don't expect more than you inspect!
When properly installed, fire sprinkler systems not only make a commercial or residential building safer for its occupants, but also ensures building owners and construction companies remain in compliance with regulations set by the industry or government.
Unfortunately, improper and unsafe practices often make the benefits of a fire sprinkler system obsolete, especially when it comes to plastic piping.
Fire codes in a majority of municipalities require fire sprinkler systems in most commercial buildings and many residential buildings. Chlorinated (poly) vinyl chloride (CPVC) piping systems are easier and lower cost to install than metal piping systems, making them generally the piping of choice for fire suppression systems.
However, every year leaks and failures in CPVC fire sprinkler piping systems cause extensive property damage, insurance payouts, and subrogation costs totaling in the millions of dollars.
In short, the reputation of CPVC piping is somewhat tarnished.
What causes CPVC fire sprinkler pipe failure?
Many of these failures are caused by defective installation practices. Defective installation leads to excessive cement trapped inside of the piping system.
At Plastic Expert Group, we have performed extensive ASTM chemical compatibility tests on CPVC solvent cements. We have also tested the damaging effects of exposure of CPVC piping to solvent cement vapors. The results of these tests prove that excessive solvent cement residues and vapors trapped inside the pipes and fittings can be absorbed into the piping, causing it to turn brittle and become unreliable.
ASTM installation standards and pipe manufacturer instructions mention that "excess cement can weaken pipe" but do not explain how or why. The standards and instructions provide detailed information on how to install CPVC piping to create joints without ending up with excess cement trapped inside of the piping.
Currently, codes and regulations for CPVC fire sprinkler piping systems do not require inspection of the inside of the CPVC piping. Since CPVC installers know their work isn't going to be inspected, some take shortcuts and ignore proper installation practices for making solvent cemented joints to shorten installation time. As a result, it is common to find dribbles and puddles of excess cement inside the piping.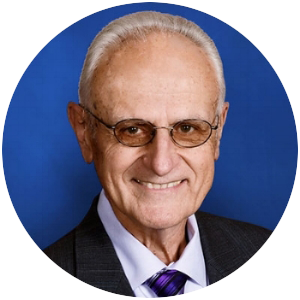 "Through extensive testing and analysis, we have proven that solvents in the cement residues are absorbed into the pipes and fittings, causing the piping to become brittle."
Dr. Duane Priddy
, Plastic Expert Group, Founder & CEO
How inspection of fire sprinkler pipe fittings and material can help
If regulators, homeowners associations, property developers, hotels, fire marshals, and insurance companies (as a condition of insurability) would require post-installation inspection of the inside of CPVC fire sprinkler piping systems, installers would be held accountable to follow the rules.
We have inspected the inside of CPVC fire sprinkler piping systems in hotels, condominiums, and commercial buildings all over the United States and internationally. We also perform non-destructive testing of joints to determine if the pipe is fully bonded to the fitting socket.
The results of sloppy and defective installation are clearly visible during these inspections.
The internal piping inspection reveals the improper application of cement causing plugs to form inside pipes (Figure 1), failure to properly insert the pipe fully into the fitting socket (Figure 2), failure to remove burrs from the end of pipes before insertion of the piping into the socket causing sprinkler heads to plug (Figure 3).
Not only will piping inspection save insurance companies millions of dollars annually, but the reliability of a key life-safety system will be greatly improved and help to maintain CPVC as the fire sprinkler piping of choice.
Professional, non-destructive CPVC fire sprinkler pipe inspections
At Plastic Expert Group, our non-destructive CPVC fire sprinkler piping system testing objectives are:
To determine if the defective installation of CPVC piping has compromised the integrity and reliability of this critical life-safety system.

To provide recommendations for how to most cost-effectively remediate defectively installed piping to restore this critical life-safety to a safe and reliable condition.
Our CPVC piping experts have inspected, tested, and analyzed hundreds of piping systems in homes, condominiums, and hotels. We have extensive expert witness experience. We are available for an initial phone consultation to discuss the details of your situation and to provide an estimate for our services.
Contact us for a free initial consultation if you have questions about CPVC fire sprinkler piping problems.