WE'VE SEEN JUST ABOUT EVERYTHING
A growing number of contractors and homeowners are switching from copper and CPVC pipes to cross-linked polyethylene tubing, commonly abbreviated PEX, XPE or XLPE. PEX piping is generally preferred for its affordability, ease of installation and use, adaptability, flexibility and its resistance to extreme temperatures (high and low), stress, pressure and chemicals. Durability is another benefit to this material as a PEX system can be made to perform well beyond most standard warranties if properly understood, designed and installed.
This seemingly quick and flexible installation does have its downfalls, though. No single pipe/tubing system used in the US has been 100% problem free, and PEX is no exception. Some of the disadvantages of PEX include:
It cannot be used outside.
It cannot be recycled.
At Plastic Expert Group, our experts in PEX analysis will determine if the pipe failed due to defective installation or because of a manufacturing defect. We also offer remediation consulting to help determine the most cost effective way to restore the piping system to a reliable condition.
Common Causes of PEX Pipe Failures
Below are a few of the most likely culprits behind common PEX pipe problems and failures:
Improper Installation & Use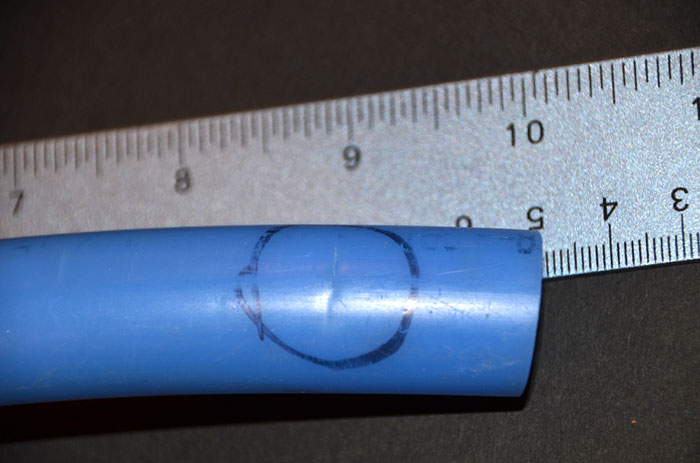 PEX piping has a maximum bend radius, which can lead to stress on the pipe caused by improper installation. In addition, extreme bends and kinks place a very high local stress on the wall of the pipe, making it more susceptible to oxidative degradation. This is especially true in southern climates where water chlorine levels run high.
Defective Manufacturing ISSUES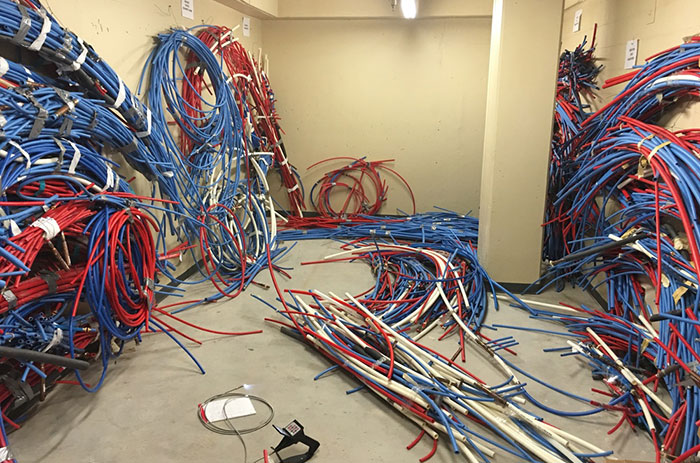 Some PEX pipe manufacturers use cost-cutting processes which lead to pipes that aren't uniform in composition and are defective. Defective PEX pipes will not last 50+ years as advertised and quickly degrade and become brittle when exposed to hot chlorinated water. These pipes are destined to fail.
Expansion Fittings PROBLEMS
Once the fitting is inserted into the expanded tubing, the tubing shrinks onto the fitting. There are potential problems with the use of expansion fittings including 1) the teeth on the tool damages the inside of the tubing by placing indents into the inside surface, and 2) the stress/strain on the expanded tubing being high
Other causes of problems and failures:
DeZincification. This is when certain water chemistry causes selective leaching of zinc from brass alloy, resulting in weakening of the fittings and leakages.
Improperly calibrated tool. When using crimp or clamp/cinch to install a PEX system, the tool should be calibrated beforehand and periodically checked by a professional to ensure the job is done right.
Failing to pressure test. Failure to abide by pressure testing requirements may not only result in leakages, but also require removing of entire walls/floors, fixtures and other costly repairs.
Burst/frozen pipes. While more burst-resistant than copper, in extremely low temperatures, when water completely freezes in the pipes, PEX pipes are still susceptible to bursting.
Over-chlorination of water. Water containing high levels of chlorine is highly aggressive, especially when the water is hot. If water is over-chlorinated or if the piping system is sanitized by treatment with high concentrations of chlorine, the service life of the pipe is greatly reduced.
Why Hire Our Plastic Experts?
Dr. Duane Priddy and his team of plastic experts specialize in the art and science of plastic pipe analysis and design. Dr. Priddy is considered to be one of the world's leading experts on plastic technologies and he was recently interviewed by CBS News' 60 Minutes about a national gynecological polypropylene mesh investigation.
Our team of consultants are world-renowned scientists and authors, as evidenced collectively by the more than 500 scientific papers, 100 US patents, many books, and encyclopedia articles on plastics we've authored.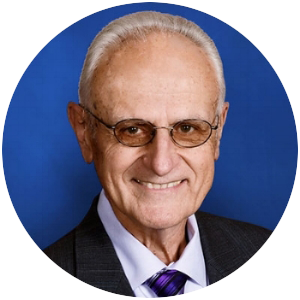 Our Customer Reviews
Putting the needs of our customers first as evidenced by our client testimonials
One of my company's most well-established products failed during use and we were being threatened with a possible litigation. Dr. Priddy proved that our product was not defective. I plan to continue to use Plastic Failure Labs to solve all of my polymer analysis, plastic consulting, and plastic failure analysis needs.
Dr. Duane Priddy's failure investigation clearly identified the defects in the product that injured my client. His expert opinion report was meticulously prepared and his conclusions supported with excellent data and bases. I plan to continue to use Plastic Failure Lab for my cases involving defective plastic parts.
Need a Plastic Pipe Expert?
Plastic pipe failures can lead to extensive water damage, mold, and hundreds-of-thousands of dollars in costly repairs. Whether you're a homeowner, builder or manufacturer, contact our plastic experts if you have a question about a PEX pipe problem or failure.
Our experts are deeply knowledgeable and experienced when it comes to investigating plastic pipe failure, especially PEX tubing and fitting analysis. We can provide expert forensic failure analysis in our state-of-the-art testing laboratory.
Our mission is to deliver comprehensive pipe failure analysis testing using economically efficient and technologically advanced solutions. Contact us to request a quote for our pipe failure testing and analysis services or tell us more about your problem.