In the past 75 years, plastics have seen exponential growth. Globally, there are almost one billion tons of plastics manufactured annually. The main accelerator of the growth of plastic products are single-use products. Examples include plastic shopping bags, straws, yogurt cups, water bottles, and foam clamshells.
It's what happens to these products after use that has caused the plastics industry to come under attack by environmentalists and conservationists. Over 75% of these products end up in either landfills or else as litter.
For the past 30 years, there have been considerable efforts to promote the recycling of plastics to control the problem of plastic waste. Although there has indeed been progress made in the development of recycling technologies, less than 15% of plastics are recycled.
The low rate of recycling plastics is caused by human behavior. Most people are in a hurry and choose to take the path of least resistance. Since it takes extra effort and time to recycle, most people don't.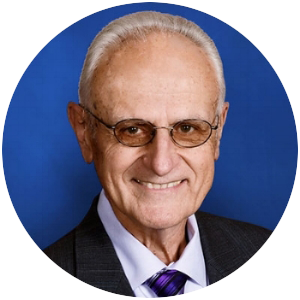 "I believe that the solution to this problem is going to be driven by economics. Money is the key motivator of human behavior. I believe that humans can be motivated to recycle if there is a strong enough economic incentive to do so."
Dr. Duane Priddy
, Plastic Expert Group, Founder & CEO
Take the state of Michigan, for example.
Many years ago, Michigan imposed a 10 cent deposit on soda bottles and cans to curb litter and increase the rate of recycling of soda containers.
Recently, I was pumping gasoline into my vehicle and watched as a homeless man walked up to the trash cans. He carefully sorted through the trash and collected all of the empty soda containers. After he was finished, he walked over to me. Rather than asking me for money, he asked if I had any soda containers in my vehicle that I would like to get rid of.
After speaking with the man, I learned that he had a daily route he followed and he earned enough money every day to comfortably take care of himself. He had a sense of pride in his independence and self-sufficiency.
For better or worse, most people are motivated by money. If people had to pay a deposit on all plastic single-use products, suddenly the recycling rate would jump substantially. People would think twice before they threw a container in the trash or out the window of their car because they would be throwing money away.
Even then, some people would take the easy road. And when they do, the homeless would be able to collect the discarded items in order to improve their lives.
State governments could also control the percentage of single-use containers recycled by the amount of the deposit. The percent of single-use products recycled would be directly proportional to the amount of the deposit paid at the time of purchase.
Research and studies will ultimately need to help determine the optimal deposit amount for maximum benefit. Because this deposit/collection process will not be 100% efficient, more deposit money would be collected at the point of sale than is paid back to consumers when the containers are returned. The excess money collected could be used to subsidize recyclers.
This solution is a win-win.
Not only does it help solve the environmental problem caused by single-use plastic products, it also provides a way for less fortunate people to improve their lives.
About Plastic Expert Group
Plastic Expert Group specializes in legal expertise, design, analysis, and consultation for polymeric materials, plastics, coatings and adhesives. PEG is also an industry-leading forensics lab specializing in identifying the root cause in plastic part and pipe failure. Dr. Duane Priddy, founder and CEO, is a leading plastics scientist and a Fellow of the Polymeric Materials Division of the American Chemical Society and the Society of Plastic Engineers.