What causes plastic parts to fail, leading to property damage or serious injury/death?
Every year, Plastic Expert Group receives hundreds of requests for forensic failure analysis of plastic parts. The failure of plastic plumbing products, including PVC and CPVC, PEX pipes, water filters, and toilet connectors, cause millions of dollars in property damage every year. The failure of plastic parts, including chairs, stools, toys, exercise equipment, and medical devices, can cause serious injuries and even death.
Generally, plastics are the preferred raw material for the manufacture of parts because of their ease of fabrication and their relatively light weight. These attributes translate into excellent economics. However, occasional problems arise resulting in plastic part failure. The failure can result in significant property damage or injury. When failures occur, Plastic Expert Group becomes involved to conduct testing and analyses of the failed parts to determine the root cause of failure.
Root Causes of Plastic Part Failure
We have found that plastic part failures are generally due to one of the following reasons:
Improper selection of material for the application
Manufacturing defects in the plastic raw material
Fabrication defects in the plastic part
Poor part design
Improper installation of the plastic parts
Degradation of the plastic by exposure to aggressive chemicals, contaminants, or UV radiation
Abuse by the consumer/operator
Examples of Plastic Failure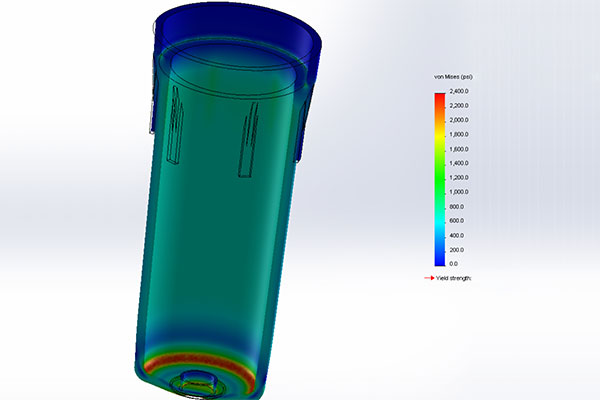 How to Determine Cause of Plastic Failure
Determining which of the above factors caused a plastic part to fail requires a highly experienced forensic plastic failure science expert. At Plastic Expert Group, we employ world-renown plastic scientists with decades of experience in all aspects of polymer science and engineering.
In addition, we utilize state-of-the-art forensic analysis tools to determine exactly why plastic parts fail and what can be done to solve the plastic part failure problem. Our tools include:
CT scanning of parts
Computer modeling of plastic parts
Finite element analysis (FEA) of part design
Scanning Electron Microscopy (SEM)
Chemical analysis identifying incompatible chemicals like FTIR and GC-MS
ASTM tests to determine if parts were manufactured to meet specifications
Once we determine the root cause of plastic failure, we offer expert advice on how to solve the problem. If the failure was caused by poor part design, we help redesign the part. If the failure was caused by defective manufacturing, we can help improve the manufacturing operation and develop quality control tests to identify defective parts. If a part is involved in litigation, we have extensive experience working with both Plaintiff and Defense Attorneys as expert witnesses.
CONTACT US FOR A FREE INITIAL CONSULTATION IF YOU HAVE QUESTIONS ABOUT PLASTIC PART FAILURE TO FIND OUT HOW WE CAN HELP.